Through our events, we share key research findings and create opportunities for researchers, industry representatives, students and government stakeholders to connect. Learn more here about how we're building relationships and broadening the reach of new ideas and information.
Webinars and Events
Our webinars and events provide opportunities to learn from leading thinkers and highlight recent and ongoing research into environmental and societal considerations related to renewable energy technologies and cleantech initiatives.  Everyone is welcome to take part.  Please follow the links below to register.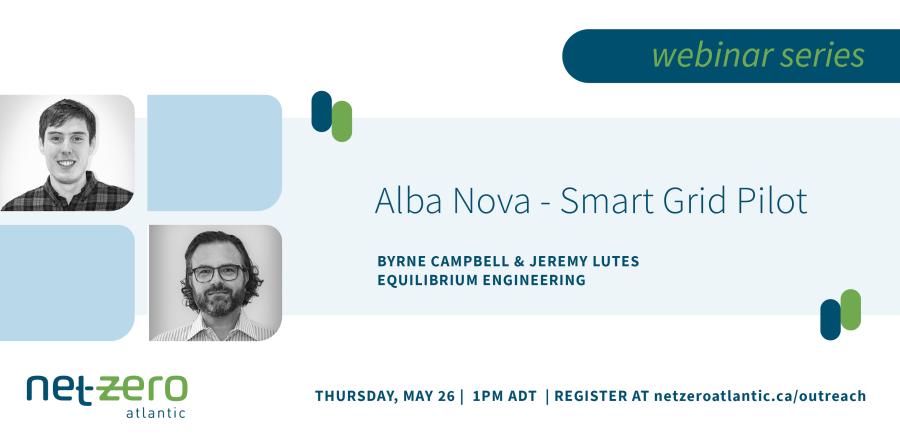 Next Up
Webinar Series
Alba Nova - Smart Grid Pilot
May 26, 2022 1:00pm – 2:00pm ADT
Byrne Campbell, EIT, Equilibrium Engineering
Jeremy Lutes, Partner, Equilibrium Engineering 
Equilibrium Engineering (Canada) and StorTera (Scotland) partnered with the Town of Berwick and Dalhousie University to launch an exciting smart grid project under Natural Resource Canada's Power Forward Challenge.  Join us as we hear about the Alba Nova - Smart Grid Pilot.  A project focused on
Image layout (if applicable)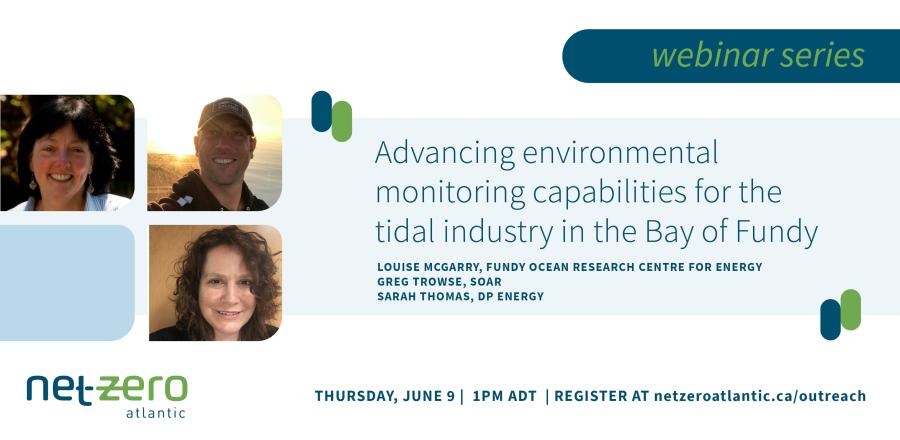 Webinar Series
Advancing environmental monitoring capabilities for the tidal industry in the Bay of Fundy
June 9, 2022 1:00pm – 2:00pm ADT
Louise McGarry, Fundy Ocean Research Centre for Energy Greg Trowse, SOAR Sarah Thomas, DP Energy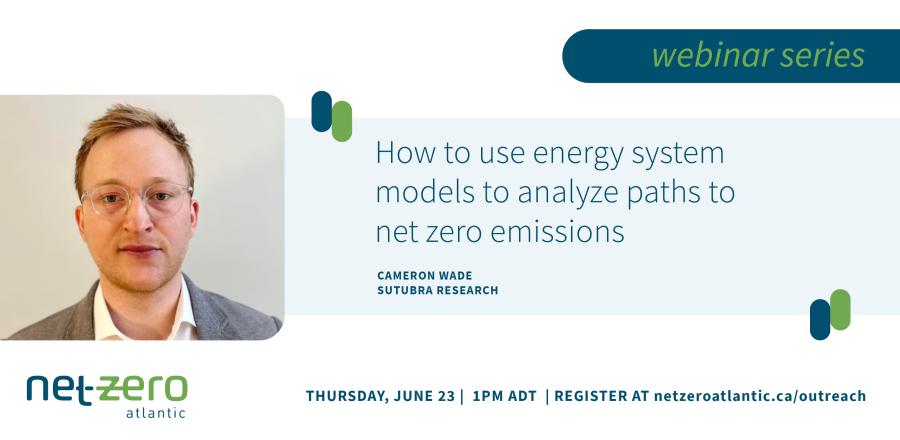 Webinar Series
How to use energy system models to analyze paths to net zero emissions
June 23, 2022 1:00pm – 2:00pm ADT
Cameron Wade, Principal of Sutubra Research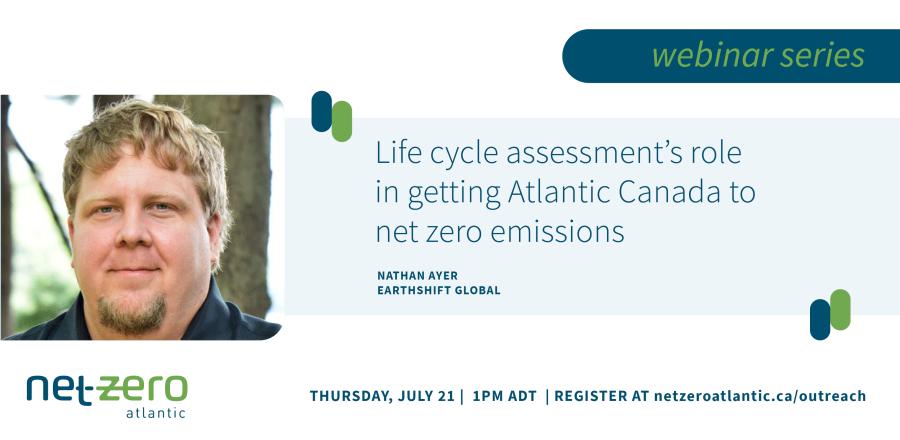 Webinar Series
Life cycle assessment's role in getting Atlantic Canada to net zero emissions
July 21, 2022 1:00pm – 2:00pm ADT
Nathan Ayer, Senior Sustainability Advisor, EarthShift Global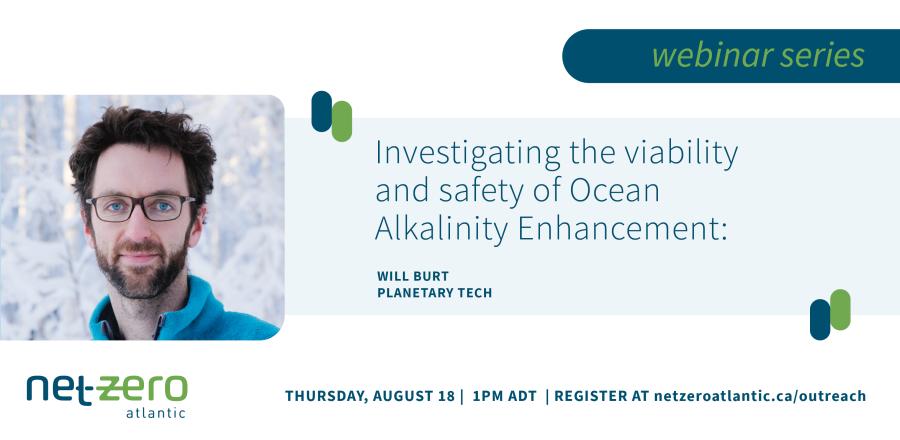 Webinar Series
Investigating the viability and safety of Ocean Alkalinity Enhancement: an approach that removes CO2, combats ocean acidification, and could scale up to make a Planetary impact.
August 18, 2022 1:00pm – 2:00pm ADT
Dr. Will Burt, Planetary Tech
Image layout (if applicable)