Through our events, we share key research findings and create opportunities for our members and others to connect with researchers, industry representatives, students and government stakeholders. Learn more here about how we're building relationships and broadening the reach of new ideas and information.
Webinars and Events
Our webinars and events provide opportunities to learn from leading thinkers and highlight recent and ongoing research into environmental and societal considerations related to renewable energy technologies and cleantech initiatives.  Everyone is welcome to take part.  Please follow the links below to register.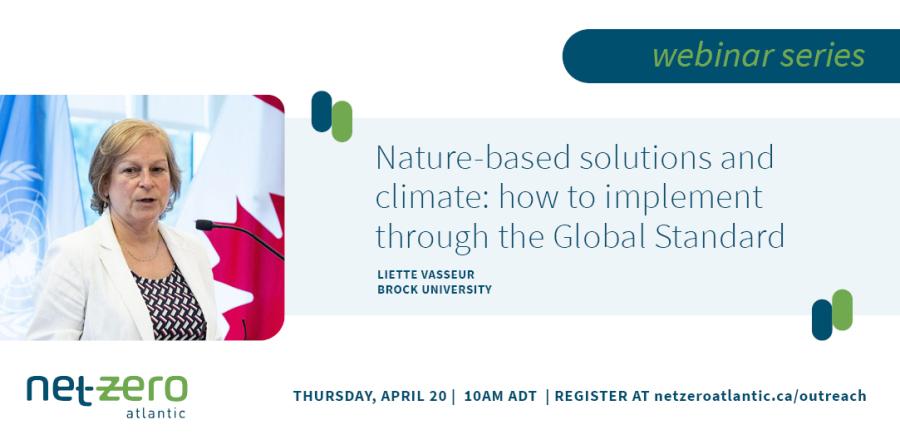 Next Up
Webinar Series
Nature-based solutions and climate: how to implement through the Global Standard
April 20, 2023 10:00am – 11:00am ADT
Liette Vasseur, UNESCO Chair on Community Sustainability: From Local to Global, Brock University and Deputy Chair of the Commission on Ecosystem Management at IUCN
Nature-based solution (NbS) has become a buzzword in the governments, non-governmental organizations and even the private sector, however, what is the concept. The International Union for Conservation of Nature (IUCN) published the Global Standard in 2020.
Image layout (if applicable)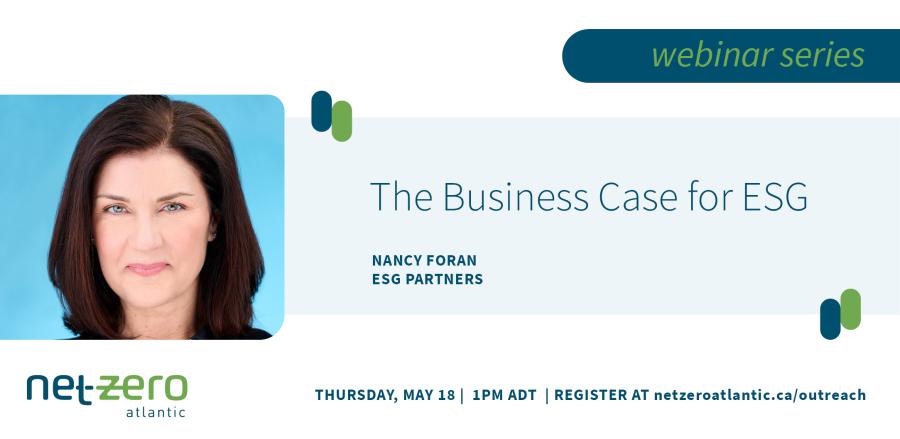 Webinar Series
The Business Case for ESG
May 18, 2023 1:00pm – 2:00pm ADT
Nancy Foran, President and Founder of ESG Partners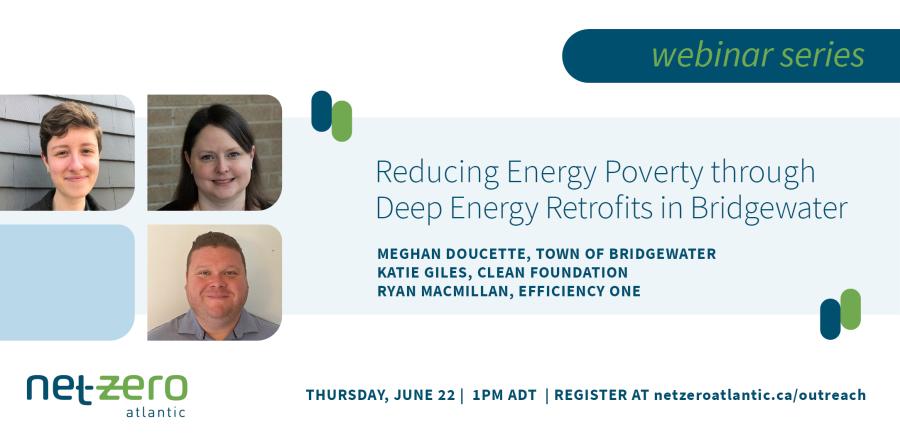 Webinar Series
Reducing Energy Poverty through Deep Energy Retrofits in Bridgewater
June 22, 2023 1:00pm – 2:00pm ADT
Meghan Doucette, Town of Bridgewater; Katie Giles, Clean Foundation; Ryan MacMillan, Efficiency One
Image layout (if applicable)