Through the Capacity Building for the Sustainable and Inclusive Development of Nova Scotia's Offshore Wind Resource project, Net Zero Atlantic is helping communities prepare for a future that may include offshore wind.
This project is focusing on building local capacity in Mi'kmaw, rural, and other equity-deserving Nova Scotian communities. Working with communities across Nova Scotia, we will co-create and deliver community-tailored information on the development of offshore wind in the province.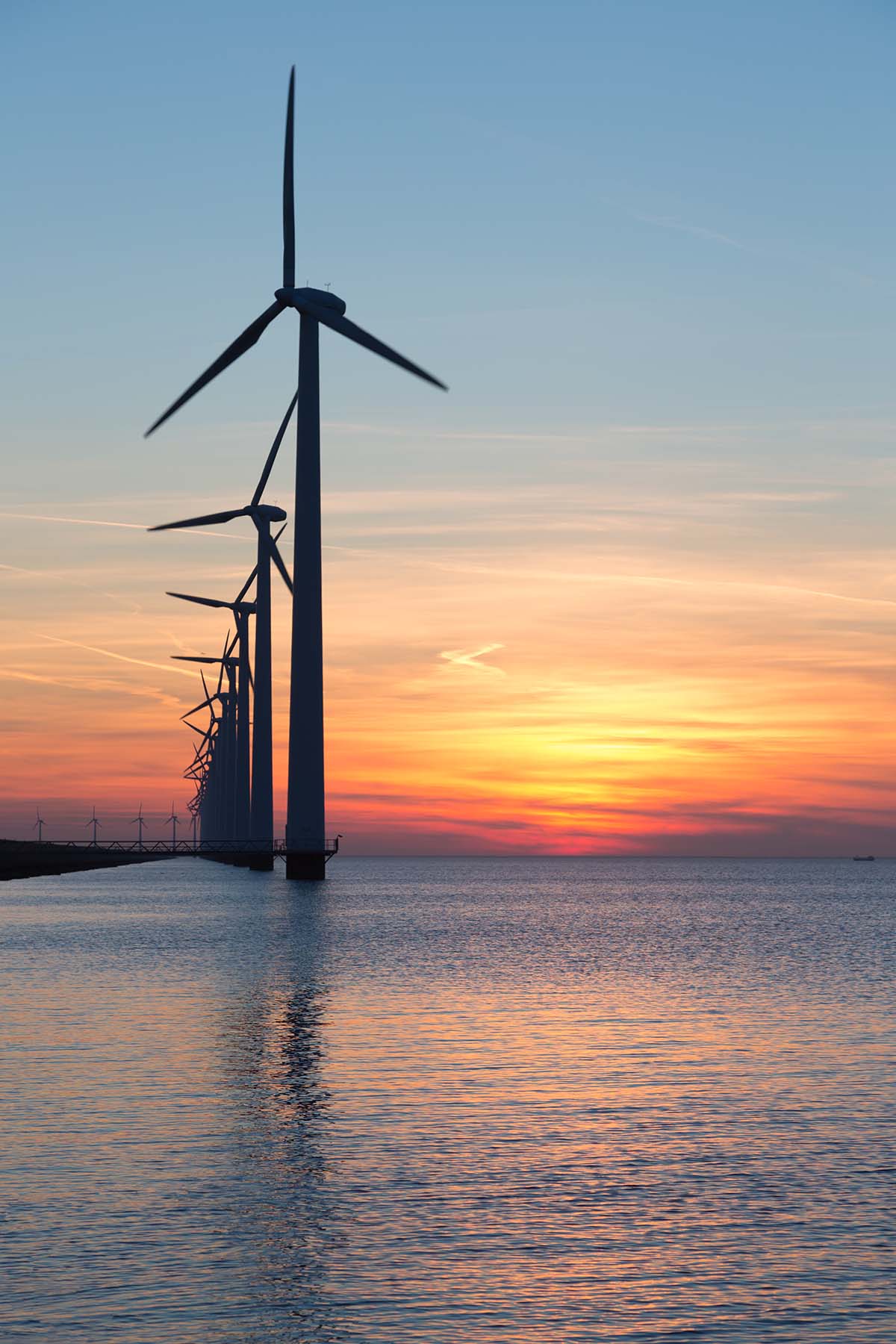 About Offshore Wind Energy
Offshore wind energy refers to wind farms/turbines that generate electricity from wind at sea. While onshore wind energy is established in Canada, Canada has not developed any offshore wind projects to-date. However, there are a number of examples of offshore wind developments elsewhere in the world. Offshore winds are faster and more consistent than onshore winds. This means they provide a stronger resource with less obstructions and are a promising option for renewable power generation.
There is also the potential to use electricity generated by offshore wind to produce green hydrogen. This clean-burning fuel is produced using renewable energy.
While there is a strong market for offshore wind, there is a lot of work to be done before development can begin. The federal government is currently coordinating a Regional Assessment for Offshore Wind in Nova Scotia and Newfoundland and Labrador, which will include public and Indigenous participation.
 
Why Offshore Wind in Nova Scotia?
Offshore wind is an untapped renewable energy resource in Nova Scotia and Canada. Nova Scotia has world-class resources for offshore wind including:
High and consistent wind speeds (higher than those seen in areas where offshore wind has already been developed),
Shallow water and appropriate seafloor in some areas off the coast, and
Ice-free ports, which could act as regional (and potentially international) hubs for offshore wind construction and installation.
Offshore wind has the potential to enable energy exports, stimulate local economies, and help Nova Scotia reach its emissions reduction targets by replacing electricity generated using fossil fuels.
For all of Net Zero Atlantic's Wind research, visit this page.